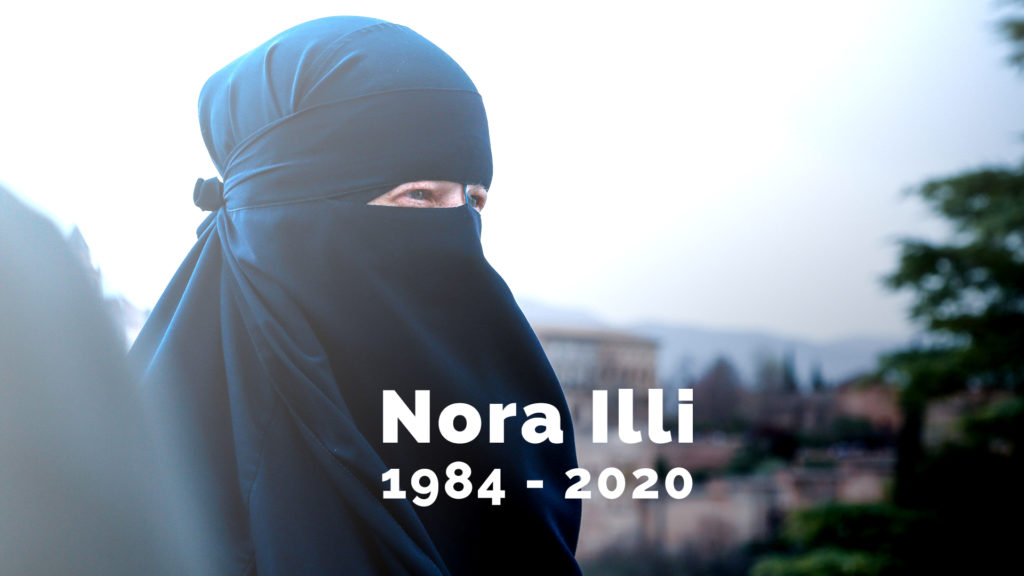 The Islamic Central Council of Switzerland (ICCS) mourns the loss of founding and board member Nora Illi. As a result of her long-standing illness she returned Monday evening to her Lord surrounded by her family at the age of 35.
Deutsche Version
Press Release 24032020 – 0171
«And We will surely prove you with aught of fear and hunger and diminution in riches and lives and fruits; and bear thou the glad tidings unto the patient; Who, when there afflicteth them an affliction, say: verily we are Allahs, and verily unto Him we are returners.»
[HQ, 2; 154-156]
Nora Illi was instrumental in the foundation of the ICCS, albeit initially in the background. At the beginning of April 2010, she took over the newly formed department for women's affairs, which she managed with a lot of social skills and a high degree of personal responsibility until her departure from this Dunyâ. She became known to a wider audience through her confident appearances in numerous talk shows and other media reports. Ever since her conversion to Islam in 2003, the narrative of the oppressed veiled Muslima, which was endeavored in public discourse and which she often personally experienced as a result of her own choice to wear the niqâb, was just as alien to her as the view that an orthodox-religious way of life could not go together with a well established life in European society. As a devout Muslima, perfect wife, loving mother and committed activist, she put her convictions into practice regardless of her breast cancer, which has been aggressively progressing ever since 2012.
To the end, Nora Illi gave little room to her illness. She accepted her fate as a divine destiny and continued her life unflinchingly. Against medical advice, she repeatedly went on talk shows even under the influence of strong chemotherapy to defend the Niqâb as a «normative option». Anyone who knew her knows about her strong, determined personality – a quality that will remain in our memories beyond her death. Nora Illi leaves a gap that we fill with our memories and thoughts, but which we may never be able to close.
Even more, as a young mother, she leaves behind her six children and her husband. The funeral according to the Islamic rite takes place in the Berner Bremgarten cemetery. Due to restrictions imposed by the state of emergency (Covid-19 crisis), only invited guests are allowed to attend the ceremony physically. However, the farewell ceremony will be broadcasted live by the ICCS. Information follows via social media and on the Council's website. Expressions of condolence are gladly accepted on her personal Facebook page.
It was Nora Illi's wish that Muslims take their time for du'â' (especially istighfâr) in her favor.
[EOF]
Veröffentlicht am: 24. März 2020
Schlüsselwörter
Ähnliche Artikel